USPS MAIL Shipping (5-10 business days) is only $3.50 for up to 5 packs of electrodes. Select "USPS Mail Small Items".
Standard Premium TENS / EMS Self-Adhesive Electrode Pads
VITALTRODE DELUXE Premium TENS / EMS Self-Adhesive Electrode Pads - These Premium self-adhesive and reusable replacement electrode pads combine a unique knitted stainless steel fabric and gel construction which ensures an even distribution of current across the electrode surface while reducing current at the edges of the pads like most standard pads. The VITALTRODE Pads are designed to withstand the rigors of long term usage. Woven stainless steel is used to create a more durable fabric for added comfort and longer electrode life compared to most other brands of electrode pads. A layer of specially formulated conductive gel maintains a smooth skin contact and will last for many usages. Round corners minimizes edge curl during use. Designed to work with all EMS/TENS/FES units.
Click HERE for Conductive Vital Gel for the rubber Non-adhesive TENS / EMS electrode pads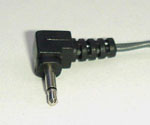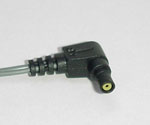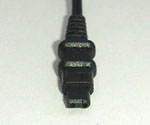 LEAD #1...............LEAD#2................LEAD#3.............ELECTRODES
TENS/EMS Lead Wires (2) Choose Lead #1, #2 or #3 above. $10.00
The Plugs above plug directly into the TENS or EMS unit. The other end of lead wire has two 0.08" male pin style connectors to plug into the electrodes.